Prayer is a powerful weapon… are you using it to your advantage? When is the last time that you have used a prayer for weight loss?
God wants to hear everything. I was listening to a sermon not too long ago, and the speaker was talking about our relationship with God. It's not about just dumping all of your problems onto Him and then forgetting about Him for the rest of the day. No! It's about a real relationship.
The example the speaker gave was this… Picture yourself having coffee with your best girlfriend. Did you become best friends by listing off all of your problems, taking a sip of coffee, and then leaving? Absolutely not.
No, in order to build real relationships, you talk about your problems. You actively listen. You discuss. Real relationships are reciprocal. And it should be no different in your relationship with your Heavenly Father.
So, when we bring our weight struggles to Him, we shouldn't just be dumping that on His shoulders and then leaving. We need to confess, take responsibility for what we've done, and then ask Him for help. Then, we need to worship Him in reverence – He is SO GOOD!
Last, we give thanks for all that He has created and given us. No matter where we are in life, we have so much to be thankful for.
Here is a prayer that we have for our Weigh Down Lifestyle Community. I have it printed in my office to see every single day!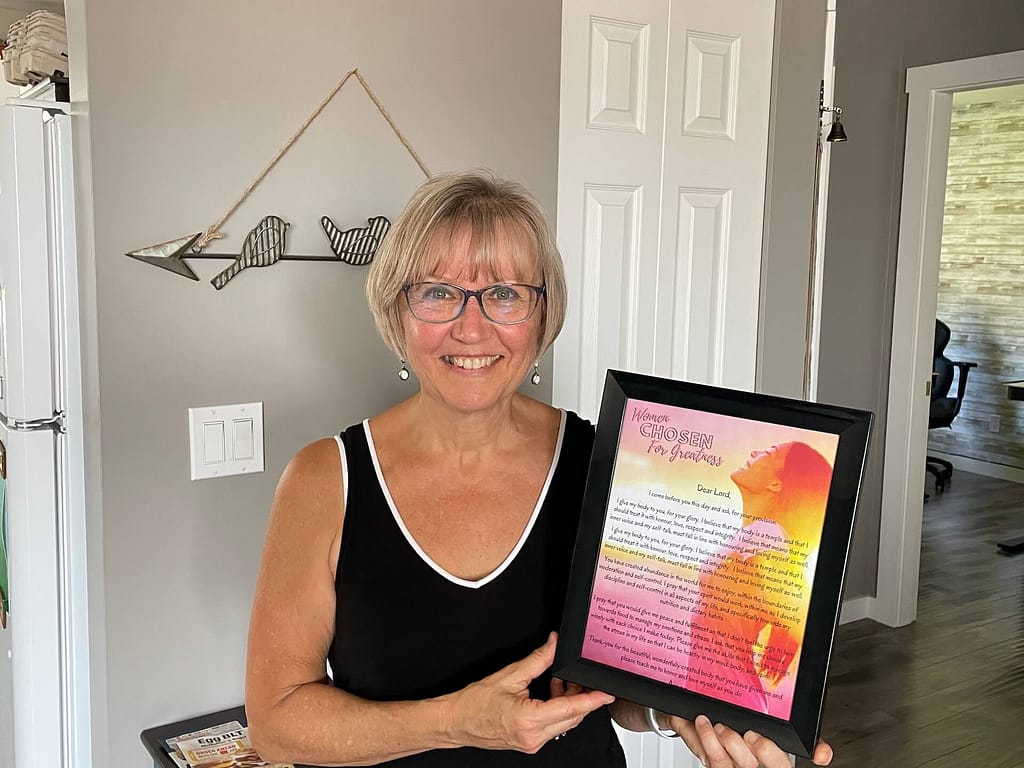 Download your copy of our Prayer For Weight Loss here!
Blessings,
Ruth Verbree