How can I be sure if I'm on the right path for living a healthy Christian lifestyle? There is so much information bombarding us in today's culture and all over social media about how to be healthy, but it also seems so much of it is conflicting.
For example, there are so many diets out there that tell us theirs is the right way, and yet they can be vastly different. Some say low carb; the next one says high carb; one says low fat and the next one says high fat. It's confusing and we don't know which one is the one to trust!
Not Losing Weight On Weight Watchers? Here's What To Do…
Then there are billboards and ads all centered around fast food and our healthy food logic goes out the window because our feelings take over. The pictures put ideas in our minds making us crave foods like pizza, pasta, burgers, fries, sodas, frappuccinos, sundaes, and milkshakes! Ohhhh… and don't forget about the decadent chocolate cakes and doughnuts we want to devour each time we're feeling a bit stressed out! So…how do we live a healthy lifestyle in this environment?
Living A Healthy Christian Lifestyle In Our Current Environment?
If I offered you a magic pill that promised you would be thin and healthy in the next week, I'm sure you wouldn't hesitate to try it. Unfortunately, there is no magic pill and there is no quick fix.
Sorry to break your bubble…but I am still here to encourage you and give you good news!
The good news is that we already have a blueprint for living a healthy Christian lifestyle right at our fingertips; we just have to be willing to follow the steps that God gives us and then implement the steps on a daily basis – consistently!
God has given us instructions, and He asks that we follow them and not go astray. He promises us so many things about living longer and reaping the rewards, so why is it so hard to stay following the path?
The simple answer is that we are human and we all fall short. We are like sheep who have gone astray and we need the Good Shepherd to bring us back into the fold.
We need to get back into what the Bible says about what it means for living a healthy Christian lifestyle. There are so many things that are beneficial to our bodies, and yet so many things that actually harm our bodies too, so it's important to be aware of what we are putting into the body God gave us. God calls us to treat our body like a temple, not a trashcan, and this means to honor and respect our bodies.
1 Corinthians 6:19-20 says:
Do you not know that your bodies are temples of the Holy Spirit, who is in you, whom you have received from God? You are not your own; you were bought at a price. Therefore honor God with your bodies.

1 Corinthians 6:19-20 (NIV)
What Does It Mean To Treat Your Body Like A Temple?
I like the analogy of a vehicle. When I go to the service station to fuel up my vehicle, I make sure I am putting in the right fuel that is required for my vehicle. I treat my car well and I do what the manual tells me to do. My car requires gasoline, so I know I cannot put diesel into the fuel tank. If I did, I know that my car would break down very quickly.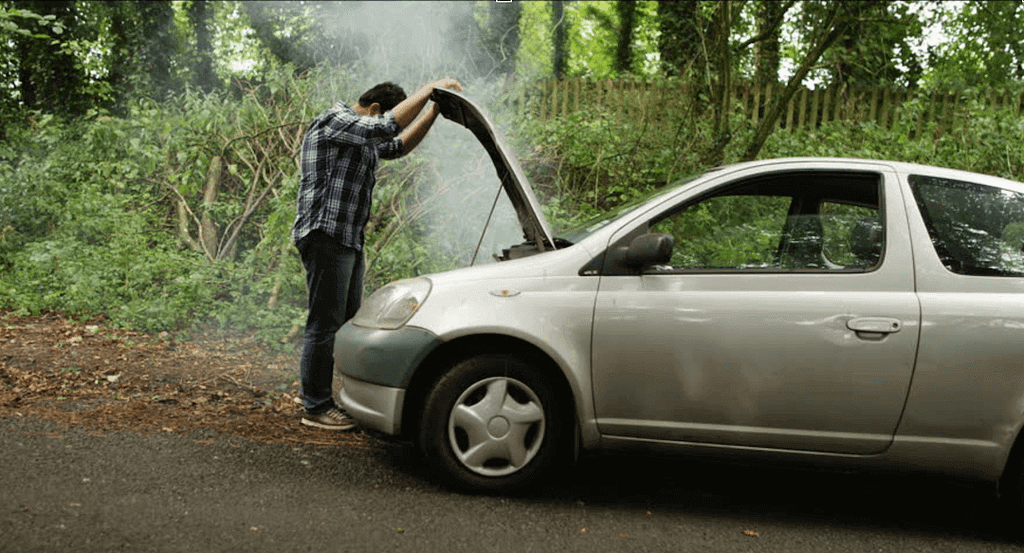 It's the same with our bodies. We need to treat our bodies well with the right fuel (healthy foods) so that we have enough energy to get done what we need to do. When we follow the manual, (the Bible and God's blueprint for living), then our bodies feel well and run well for us and we are able to live out the purpose God has for us. Treating our bodies like a temple means honoring and respecting it; it means giving our bodies good nourishment for our mind, body and soul.
The Bible (our instruction manual) tells us:
You made my body, Lord; now give me sense to heed your laws.

(Psalm 119:73 TLB)
It's important that we follow what the manual says for us to do in order to reap the rewards of living a healthy lifestyle.
And Deuteronomy 32:47 says:
These instructions are not empty words—they are your life! By obeying them you will enjoy a long life in the land . . .

Deuteronomy 32:47 (NLT)
WOW! They are our LIFE!
Why Is It So Hard For Us To Follow Our Instruction Manual?
There are so many verses in the Bible that tell us how to live a healthy life, but we get distracted so very easily. Here's another verse that commands us to trust the Lord.
Keep my commands in your heart, for they will prolong your life.

Proverbs 3:1-2 (NIV)
Trust in the Lord with all your heart and lean not on your own understanding; in all your ways submit to him, and he will make your paths straight. Do not be wise in your own eyes; fear the Lord and shun evil. This will bring health to your body and nourishment to your bones. Honor the Lord with your wealth, with the firstfruits of all your crops; then your barns will be filled to overflowing.

Proverbs 3:5-10 (NIV)
He will make our paths straight if we trust in Him and He will also prolong our life. Most of us want to live longer, so let's start looking into the manual for instruction.
These verses are not specifically about food, but about our entire life, which also includes food.
The Bible tells us to treat our body like a temple, and to love God with all our heart, mind and soul. In Matthew 22:37-39,
Jesus replied: 'Love the Lord your God with all your heart and with all your soul and with all your mind.' This is the first and greatest commandment. And the second is like it: 'Love your neighbor as yourself.'

Matthew 22:37-39
Let's not forget about the rewards that come from living a healthy lifestyle. These rewards cannot be bought with a price. They include: peace of mind, joy in our soul, loving and blessing others, a sense of fulfillment. These rewards allow us to enjoy life to the full.
Laughter and gratitude are two other personality traits or habits that add to our health. The Bible says in 1 Thessalonians 5: 16-18,
Rejoice always, pray continually, give thanks in all circumstances; for this is God's will for you in Christ Jesus.

1 Thessalonians 5:16-18 (NIV)
And then in Proverbs 17:22 it says,
A merry heart doeth good like a medicine: but a broken spirit drieth the bones.

Proverbs 17:22 (NIV)
41 Amazing Bible Verses About Confidence
It's Not Always Easy
This all relates to a healthy Christian lifestyle and it sounds easy, but in reality it all takes effort. We need to be aware of everything we do because we are always feeding something. We are feeding our bodies, our minds, and our souls. Each aspect needs good nourishment. Our physical body needs healthy food for energy daily. Our minds need a daily dose of positive input. And our soul needs a purpose – a reason for living each day.
The simple truth is that it's not always easy. It takes intentionality to stay focused and positive. Living a healthy Christian lifestyle means taking our thoughts captive and replacing the negative ones with thoughts that are pure and lovely. It means putting the right nutrition into our bodies so that we have the energy to live our best life. We need to know what God is calling us to do so that we are living a happy, healthy life full of purpose.
If we are healthy in our bodies but not in our minds…we aren't healthy. If we are healthy in our minds but have no purpose, we have no reason to live and this is not healthy. If we have purpose but aren't healthy in our physical bodies, then we are not well enough to carry out our purpose and so we are not healthy. We need all three aspects to be working together in conjunction in order to live out a happy, healthy life.
Our physical, psychological, and spiritual health are all intertwined so let's begin to follow the blueprint God has given us in His word. Let's begin to follow the principles of God's words and get healthy in our mind, body, and soul 🙂
Blessings,
Ruth Verbree
🙋‍♀️ Are you looking for a plan that will guide you in living a healthy christian lifestyle? Have you tried multiple diets, but they don't seem to work? Or are you just looking for delicious recipes, including smoothies to try? Look no further than our 10 Day Weigh Down Plan. With it, thousands of women have been losing weight and learning to love themselves again! Check it out here: https://www.10DayWeighDown.com