Women all over North America continually ask this question – How can I Lose 15 Pounds in a Month? We know one thing for sure – We don't like being overweight!!! Actually, we know quite a few things for sure!
The Things We DO Know
It is possible to lose weight; we hear about others losing weight.
We can't control the scale, but we can control what we put into our mouth. 
We need to change something because what we are doing isn't working. 
We don't like the way we feel when we are overweight. 
Being overweight is putting extra stress on the organs in our body.
God calls us to treat our body like a temple. 
Gluttony is a sin. 
We reap what we sow. The Bible Talks about this – check out our post on 41 Amazing Bible Verses About Confidence
God makes a way of escape from temptation, even with food. Read 30 Temptation Bible Verses (Use These Truths To Overcome Your Temptations!)
God calls us to run the race to win!
Yes, we can be confident in knowing all of these things. So, with all of these things in mind, you have to ask yourself a new question:
Do You Want To Lose 15 Pounds?
If you do, I want you to know that it is possible – with God in the journey you CAN lose the weight and reach your weight loss goals.
Will it be hard? Absolutely! Yes, it will be hard, and so worth it!
You know what else is hard? It turns out a lot of things are hard. Kayce has a saying in the Weigh Down Lifestyle Community that says:
Being overweight is hard!
Having pain in your knees because of the extra weight is hard!
Not being able to walk up a flight of stairs is hard.
Staying where you are right now is hard!
Being embarrassed because of your weight is hard!
So…
Choose Your Hard!
We can stay the way we are now, or we can choose a different "hard" and ask God to come alongside us and walk with us in our weight loss journey. We can take baby steps and move forward with healthy choices. We just have to START!
You can start today! You can learn to eat slower. You can learn to use portion control. You can learn to read labels. You can learn to be mindful. You can learn to treat your body like a temple. You can learn to rely on God when the temptation for junk food comes upon you. You can get into the habit of moving your body daily. You can work on the fruits of the spirit, asking God for more self-control. You can work on your mindset so that you don't quit as soon as you have a junk food craving. You can learn to trust that God is walking beside you in this journey and you can test your own character.
Do You Really Want To Lose 15 Pounds In A Month?
You must choose which hard road you are going to take. I love the analogy in the Bible about the roads. There are two roads, the wide road and the narrow road. The wide road is a busy one with many people on it and it looks really inviting. The narrow road is much less busy or trodden, perhaps even lonely looking.
The one really good thing about the narrow road is that you know with certainty that you will never be completely alone, because Jesus is walking that narrow road with you every step of the way. In fact, sometimes he even carries us on this road when it becomes too difficult.
You must know that the wide road is deliciously tempting. People are calling out to you to come and party, to indulge in the foods that are going to keep you stuck, feeling overweight and downhearted with yourself, keep you sluggish and embarrassed about the way you look. The wide road is embellished with foods that are addictive, and that actually cause harm to your body. The wide road actually ends up in the depths of despair.
The narrow road is long and challenging. The narrow road will have mountains to climb and valleys to walk through, highs and lows over time. The narrow road will take a lot of perseverance and grit. The narrow road will bring you to your knees in prayer. The narrow road will make you a stronger version of yourself. The narrow road will guide you to a life of purpose and fulfillment. The narrow road will get brighter and brighter. The narrow road will cause you to change and transform your life and you will look back and see your own beautiful transformation.
Which Road Will You Choose?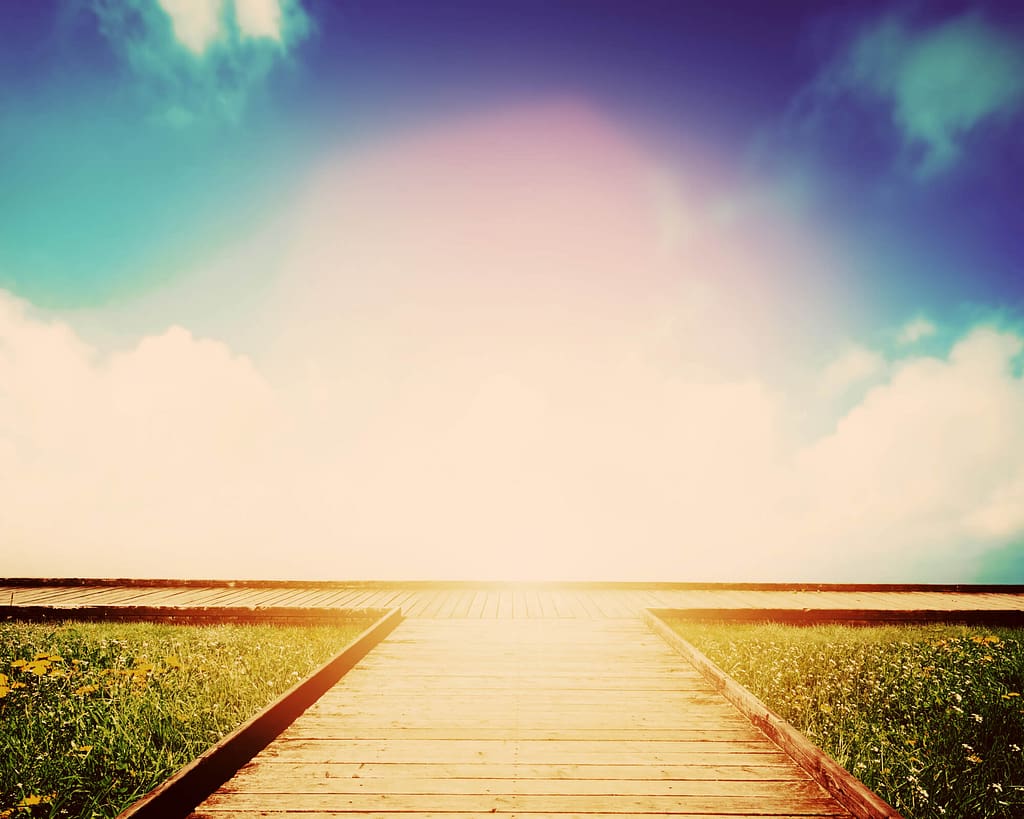 If you want to lose 15 pounds in a month, you will definitely need to choose the narrow road. Will it be easy? No it won't.
Will it be worth it? Yes, it will be worth it! You will start to feel better about yourself in just a few days. You will realize that treating your body like a temple will change your whole outlook on life. God will be working in and through you as you learn to put the right nutrients into your body. As you nourish your body with healthy foods, you will also be renewing your mind, body and soul, and that in itself, my friend, is completely worth taking the narrow road.
You Can Do It! You will reap the benefits of living a healthy lifestyle, as the Bible clearly states:
Do not be deceived: God cannot be mocked. A man reaps what he sows. Whoever sows to please their flesh, from the flesh will reap destruction; whoever sows to please the Spirit, from the Spirit will reap eternal life.

Galatians 6: 7-8 NIV
Are you looking for help with your weight loss journey? Start With Our Food Freedom Workshop, or move right into our 10 Day Weigh Down Plan & Course:
Find Freedom With Food With The Weigh Down Lifestyle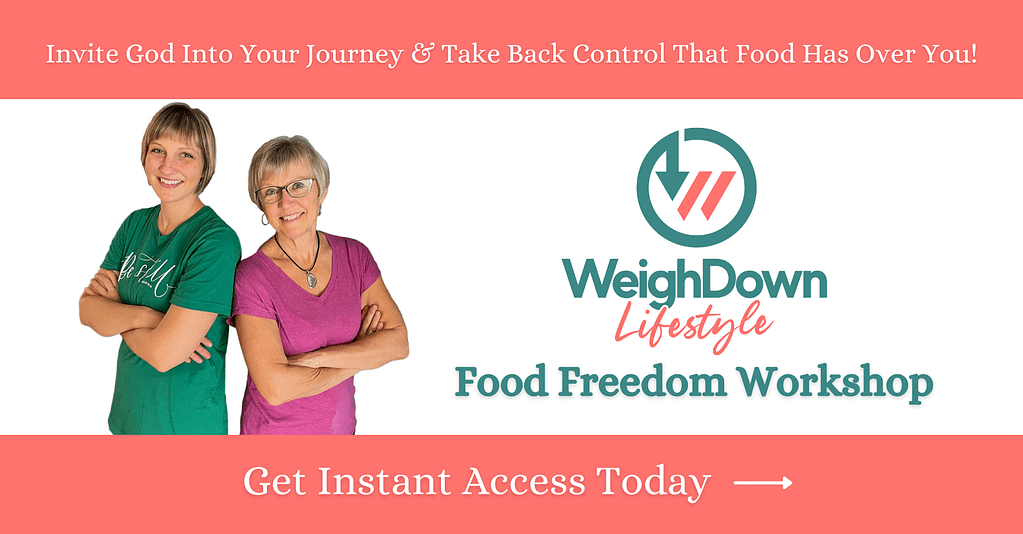 Do you need help taking back the control that food has over you? Kayce and I have a 5 day workshop, called the Food Freedom Workshop, which does exactly that! It helps you take back the control that food has over you. Over the course of 5 days, you are going to experience amazing transformation. You will experience freedom from food, so many non-scale victories, and on-scale victories too!
Join the Food Freedom Workshop here!
Lose Weight Without Being On A Diet

The 10 Day Weigh Down Plan isn't the only way to lose weight, but it is (in our humble opinions) the best way to lose weight because it's about creating a healthy lifestyle with the goal of fuelling your body well. It's about deciding to treat our bodies like a temple instead of a trash can… being mindful and aware of what we put in our mouth.
Learn more about the 10 Day Weigh Down Plan here!
Blessings To You,
Ruth Verbree