Do you have confidence in who you are? There are plenty of bible verses about confidence (I have a list of 41 amazing bible verses about confidence below) but do you even know what confidence can do for you?
Confidence Can Help
Confidence can help you believe in yourself. It can help you make it through the tough times. Confidence can enable you to step out of your comfort zone and be bold enough to do what God is calling you to do. Confidence can fulfill your life and give you a sense of satisfaction.
God wants us to have confidence in life! He didn't create us to walk around with our shoulders slumped and our heads down or to feel incapable of carrying out the purpose that he destined us for.
God has a purpose for you and me. He gave us certain gifts and talents to use in a confident way. This is not a boastful, arrogant, prideful way, but rather living our life with confidence, having the assurance and the knowledge of who we are in Christ! Our self-worth should be seen through the eyes of God, our creator.
When you need a boost of self-esteem, there is no better place to turn to than the Bible! Scripture is filled with truths and promises that we can renew our minds with and then place our confidence in them as well.
Place Your Confidence In Jesus
Our confidence is in Jesus Christ and the love of God. When you feel like you are not good enough or not strong enough at any time, remember who God says you are! You are loved beyond measure. You are incredibly unique and special, and God gives us the strength we need for each and every day that we are alive. His grace is sufficient for when we need it.
The Bible tells us that God gave His only son for you. He fearfully and wonderfully knit you together. He gave us the Spirit; we have the power within us to do great and mighty things for Him. He wants us to glorify Him in all things, and this means that we can approach God with freedom and confidence. If we have the freedom from God to approach our Most High King with confidence, then surely with the power living within us, we can also live our lives with confidence.
We hope this collection of Bible verses about having confidence brings your courage and strength through the love of God.
Check out our other posts here:
30 Temptation Bible Verses (Use These Truths To Overcome Your Temptations!)
11 Transformational Bible Verses About Weight Loss
Confidence Bible Verses
Philippians 4:13
I can do all this through him who gives me strength.

Philippians 4:13
Confidence is the feeling or belief that one can rely on someone or something; a firm trust, feeling certain about the truth of something, according to google.
The Bible says:
2 Timothy 1:7
For the Spirit God gave us does not make us timid, but gives us power, love and self-discipline.

2 Timothy 1:7
The word timid means showing a lack of courage, which is the exact opposite of confidence. God's Spirit living inside you is there to give you confidence, to give you power! This is a gift from God, and this power enables you to do what you think you are not humanly capable of doing! This is a special confidence that only the spirit can give you and the spirit is there to help you when you need that boost of confidence.
This kind of confidence is not an arrogant sense of pride, but rather a humble sense of knowing there is a power within you that is greater than that of your own accord. This confidence allows you to step out of your comfort level and trust in the power of the risen Lord.
Isn't it reassuring to know that the same power that rolled the stone away from the tomb is the same power that is living within you? Just Imagine that! So the next time you are lacking confidence and feel like you're not able to step out of your comfort level, remember that when you are weak, then He is strong. Take the risk and know that God will be there for you.
We know for sure that God can and will give us the strength and confidence to do what He asks of us. He has promised this to us in his word!
2 Corinthians 12:10
That is why, for Christ's sake, I delight in weaknesses, in insults, in hardships, in persecutions, in difficulties. For when I am weak, then I am strong.

2 Corinthians 12:10
We also have the assurance from the Bible that we are who God says we are! There is a real comfort in knowing and claiming His promises and, in another way, this gives us the confidence to take action. We are fearfully and wonderfully made and we can have confidence knowing that He created us to be one of a kind! Wow – that's wonderful!
Psalm 139:14
For you created my inmost being; you knit me together in my mother's womb. I praise you because I am fearfully and wonderfully made; your works are wonderful, I know that full well.

Psalm 139:13-14
Let's cling to the verses that heal our souls so that when the doubts and fears take over our minds, we run back to these scriptures and claim them. When we feel like we don't measure up or we're just not good enough or we feel unworthy of love, we need to give ourselves a little grace and allow God's living and active words to speak truth into our minds.
These words can help us rebuild our confidence on a daily basis. We can speak these affirmations into our lives so that they help to reprogram our thoughts towards those of truths from God rather than lies from the enemy. You really are who God says you are!
Here's another confidence Bible verse that I like to claim when I lack confidence and I feel like giving up. Sometimes the fear overtakes me and I wonder if I can really carry on – life is just discouraging! That is the time to really claim this verse and use it as an affirmation. We are commanded to be strong and courageous and to stop being fearful! My God will go with me!
Joshua 1:9
Have I not commanded you? Be strong and courageous. Do not be afraid; do not be discouraged, for the LORD your God will be with you wherever you go.

Joshua 1:9
When I reach the end of my rope and I can't seem to find another muscle to hold onto or to take another step forward, I can lean on my God and know that His grace is sufficient for me. When I don't have any strength left, this next verse tells me to boast all the more about my weaknesses, so that Christ's power will shine forth.
2 Corinthians 12:9
But he said to me, "My grace is sufficient for you, for my power is made perfect in weakness." Therefore I will boast all the more gladly about my weaknesses, so that Christ's power may rest on me.

2 Corinthians 12:9
When we need some inspiration or a pep talk to boost our confidence, this next verse gives us the motivation we need to carry on and keep going. The Bible promises that we will be richly rewarded when we don't throw our confidence away. This is motivation in itself and should give us a desire to persevere so that we receive our reward. God promises that we will be rewarded – Wow! This is very exciting and makes me want to watch and see what the Lord has in store for me.
Hebrews 10:35-36
So do not throw away your confidence; it will be richly rewarded. You need to persevere so that when you have done the will of God, you will receive what he has promised.

Hebrews 10:35-36
With these verses to claim, how can we say we lack confidence? When God promises that our confidence will be rewarded, now is the time to embrace it! He has a wonderful plan for us like Jeremiah 29:10 states.
Jeremiah 29:10
"For I know the plans I have for you," declares the Lord, "plans to prosper you and not to harm you, plans to give you hope and a future.

Jeremiah 29:10
Confidence Bible Verses Can Totally Transform Your Life!
When we have the confidence to live out the purpose God has called us to, then we are living our best life and we have a joy that only comes from living in the will of our Father.
This leads to another question – what has God called me to do? This is a very personal question and leads to some introspective thought. Are you ready for the answer?
You and I are individuals and have been called to do different things in our short time on this earth, but we have a bond or a familiarity, a kinship so to speak; our souls are in alignment knowing that we are called to live for Jesus.
God has called you and I to be ambassadors for Christ. He has called us to be representatives for Jesus, to be followers and to be shining examples of the one who died for us.
For me, this is certainly not always easy. In fact, I'm going to say it's often extremely hard! It requires me to step out of my comfort level a lot, and that also means that it requires some real hard-core confidence!
So does God want you to be confident? I'm going to say that …if God has called you to live for Him and He gives you the strength in all things when you need it…then He will also give you the confidence to step out! So Yes! God does want you to be confident knowing that with Him, All things are POSSIBLE! This is a real confidence booster 🙂
More Bible Verses About Confidence
With him is only the arm of flesh, but with us is the LORD our God to help us and to fight our battles." And the people gained confidence from what Hezekiah the king of Judah said.

2 Chronicles 32:8
In him and through faith in him we may approach God with freedom and confidence.

Ephesians 3:12
So we say with confidence, "The Lord is my helper; I will not be afraid. What can mere mortals do to me?"

Hebrews 13:6
The fruit of that righteousness will be peace; its effect will be quietness and confidence forever.

Isaiah 32:17
but those who hope in the LORD will renew their strength. They will soar on wings like eagles; they will run and not grow weary, they will walk and not be faint.

Isaiah 40:31
So do not fear, for I am with you; do not be dismayed, for I am your God. I will strengthen you and help you; I will uphold you with my righteous right hand.

Isaiah 41:10
But blessed is the one who trusts in the LORD, whose confidence is in him.

Jeremiah 17:7
When all our enemies heard about this, all the surrounding nations were afraid and lost their self-confidence, because they realized that this work had been done with the help of our God.

Nehemiah 6:16
This is the confidence we have in approaching God: that if we ask anything according to his will, he hears us.

1 John 5:14
being confident of this, that he who began a good work in you will carry it on to completion until the day of Christ Jesus.

Philippians 1:6
This is how love is made complete among us so that we will have confidence on the day of judgment: In this world we are like Jesus.

1 John 4:17
There is no fear in love, but perfect love casts out fear. For fear has to do with punishment, and whoever fears has not been perfected in love.

1 John 4:18
For whenever our heart condemns us, God is greater than our heart, and he knows everything. Beloved, if our heart does not condemn us, we have confidence before God;

1 John 3:20-22
for the LORD will be at your side and will keep your foot from being snared.

Proverbs 3:26
For the LORD detests the perverse but takes the upright into his confidence.

Proverbs 3:32
Some trust in chariots and some in horses, but we trust in the name of the LORD our God.

Psalm 20:7
Though an army besiege me, my heart will not fear; though war break out against me, even then I will be confident.

Psalm 27:3
Have no fear of sudden disaster or of the ruin that overtakes the wicked, for the LORD will be at your side and will keep your foot from being snared.

Proverbs 3:25-26
For it is we who are the circumcision, we who serve God by his Spirit, who boast in Christ Jesus, and who put no confidence in the flesh – though I myself have reasons for such confidence. If someone else thinks they have reasons to put confidence in the flesh, I have more: circumcised on the eighth day, of the people of Israel, of the tribe of Benjamin, a Hebrew of Hebrews; in regard to the law, a Pharisee;

Philippians 3:3-5
I came to you in weakness with great fear and trembling. My message and my preaching were not with wise and persuasive words, but with a demonstration of the Spirit's power, so that your faith might not rest on human wisdom, but on God's power.

1 Corinthians 2:3-5
Are we beginning to commend ourselves again? Or do we need, like some people, letters of recommendation to you or from you? You yourselves are our letter, written on our hearts, known and read by everyone. You show that you are a letter from Christ, the result of our ministry, written not with ink but with the Spirit of the living God, not on tablets of stone but on tablets of human hearts. Such confidence we have through Christ before God.

2 Corinthians 3:1-4
May the God of hope fill you with all joy and peace in believing, so that by the power of the Holy Spirit you may abound in hope.

Romans 15:13
Whoever trusts in his own mind is a fool, but he who walks in wisdom will be delivered.

Proverbs 28:26
Come now, you who say, "Today or tomorrow we will go into such and such a town and spend a year there and trade and make a profit"— yet you do not know what tomorrow will bring. What is your life? For you are a mist that appears for a little time and then vanishes. Instead you ought to say, "If the Lord wills, we will live and do this or that."

James 4:13-15
Indeed, we felt that we had received the sentence of death. But that was to make us rely not on ourselves but on God who raises the dead.

2 Corinthians 1:9
As for the rich in this present age, charge them not to be haughty, nor to set their hopes on the uncertainty of riches, but on God, who richly provides us with everything to enjoy.

1 Timothy 6:17
For thus said the Lord God, the Holy One of Israel, "In returning and rest you shall be saved; in quietness and in trust shall be your strength." But you were unwilling,

Isaiah 30:15
In the fear of the Lord one has strong confidence, and his children will have a refuge.

Proverbs 14:26
And we know that for those who love God all things work together for good, for those who are called according to his purpose.

Romans 8:28
If you have raced with men on foot, and they have wearied you, how will you compete with horses? And if in a safe land you are so trusting, what will you do in the thicket of the Jordan?

Jeremiah 12:5
Therefore, brothers, be all the more diligent to make your calling and election sure, for if you practice these qualities you will never fall.

2 Peter 1:10
Do not be deceived: God is not mocked, for whatever one sows, that will he also reap.

Galatians 6:7
Live in harmony with one another. Do not be haughty, but associate with the lowly. Never be wise in your own sight.

Romans 12:16
Bible Verses About Confidence: How It Relates To Weight Loss
The Weigh Down Lifestyle is so much more than just weight loss. It's about transformation from the inside out. This includes inviting God into our journey, learning to love yourself again, and making healthier choices throughout your day.
So, when I was looking at bible verses about confidence, it totally fits with what we are all about. When we start trusting in Jesus even in the small things, we can start having confidence again. Confidence in our appearance, in our work, in our relationships… basically Jesus starts transforming our whole lives.
Do you want to start transforming your life? We have a 5 day workshop, called the Food Freedom Workshop, that is a great place to start. Of course, we help Christian women lose weight, but we help with so much more than that. The Food Freedom Workshop is going to be a transformational experience for you. Over the course of 5 days, you are going to make healthier choices, love your body the way God intended you to, and find complete freedom from food. You can go and register here: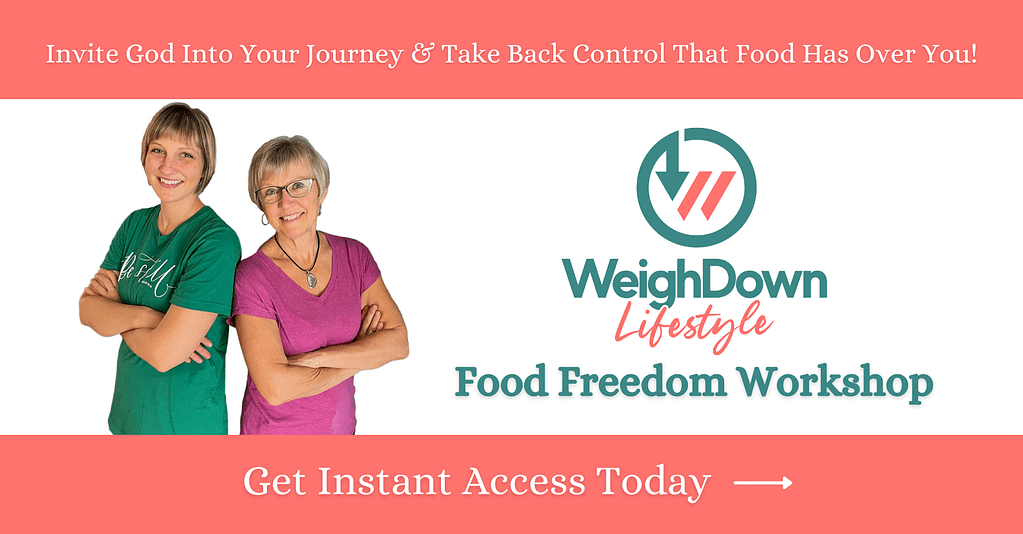 Remember, you are a woman chosen for greatness!
Ruth Verbree