Speaking truth into your life daily is extremely important in your weight loss journey. As you start to speak these affirmations for weight loss, you are going to start seeing a transformation in your body and in your life!
Craig Groeschel says to renew your mind with God's TRUTH!
Write It. Think It. Confess It Until You Believe It!

Craig Groeschel
Yes! As you start using these affirmations for weight loss, you actually start to believe them. Even if you don't believe them at all when you first get started, the key is to GET STARTED!
As you start speaking these truths into your life, things will start to happen. You will start to believe them, and then your body starts transforming from the inside out.
Read our blog post here: The Red, Yellow, & Green Light Foods
Learning About Mental Fitness
A few years back in 2014, my husband retired from his 35-year career as an RCMP Officer. For those of you that don't know, the RCMP is the Royal Canadian Mounted Police – the police force that operates throughout Canada.
When he retired, he started getting sick. I'm not talking flu or cold sick… no! I'm talking about mental illness. Within 6 months, his PTSD had gotten so bad that he was unable to function. My provider and strongest supporter was often stuck in bed and so anxious that he couldn't make the smallest of decisions.
This is when I started really researching mental health and getting into mental fitness. Mental fitness is all about strengthening your brain and body to function even through difficult circumstances. It is about becoming resilient.
One of the ingredients of strong mental fitness is speaking affirmations. So, my hubby and me started speaking affirmations each morning. Let me tell you… my husband definitely didn't believe these affirmations at first. Neither did, I to be honest. But, they started working. We started writing them down, thinking about them, and confessing them.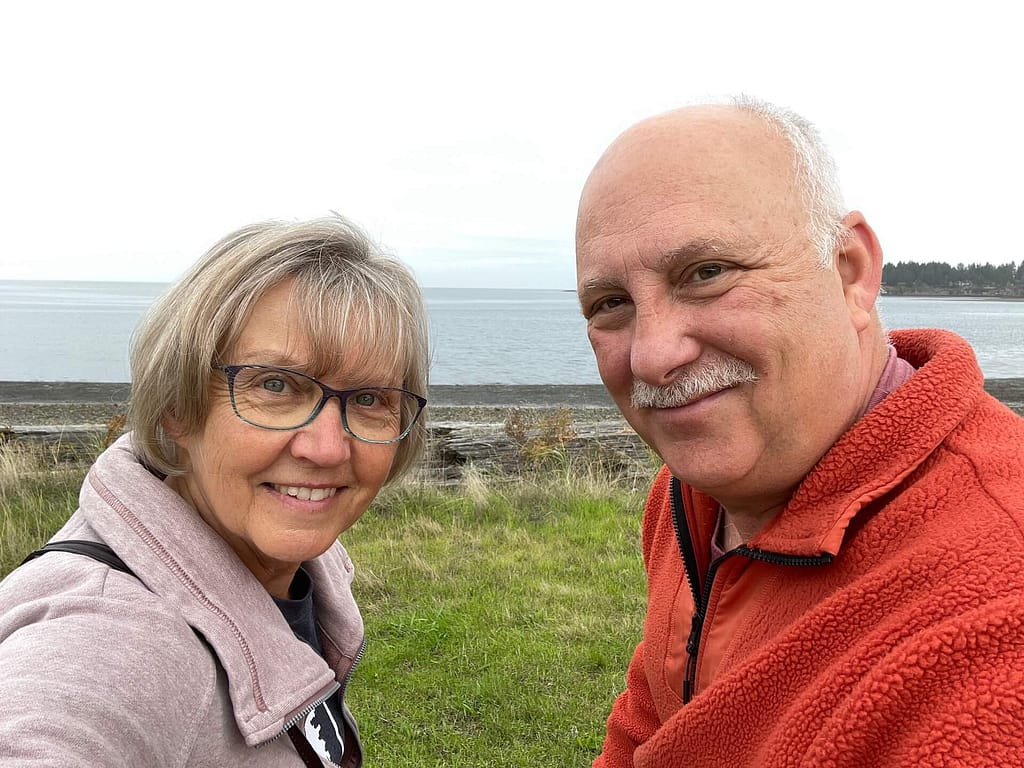 Fast forward a few years, and I am proud to tell you that my hubby is doing much better! Sure, he still has some days that aren't easy, but don't we all?
Part of the beauty of hardship is that we learn and grow. Now, I'm not saying that hardship is easy, because it is definitely not! It sucks! But, without going through this hardship with my husband, maybe I wouldn't be writing this post today! It's all about perspective.
Winning The War In Your Mind
During COVID, my family and I started watching Life church regularly, and Craig Groeschel became a big influence in our lives! Recently, he released a new book called Winning The War In Your Mind. The reason I keep bringing this book up is because of how great it is!
This book perfectly sums up all of those years of me learning about mental health and mental fitness. For so long, I struggled to explain exactly what mental fitness is, and then this book came along. Craig Groeschel expertly meshes together what Psychology says and what the Bible says.
Check out 11 Transformational Bible Verses About Weight Loss
**HINT** they say a lot of the same things. It really shows how powerful and mighty our Heavenly Father is! He designed us, so it makes total sense to me that Psychology is just proving what the Bible says!
If you want to grab a copy of Winning The War In Your Mind: Change Your Thinking, Change Your Life, check it out on Amazon here.
Affirmations For Weight Loss
So, I've been talking about affirmations and how they can transform your life. Remember:
Write It. Think It. Confess It Until You Believe It!

Craig Groeschel
Kayce and I have created our own Affirmations for Weight Loss in the Weigh Down Lifestyle. Here they are:
Here they are in text:
I choose what I want MOST over what I want NOW.
I choose to be healthy and to treat my body like a temple.
I Love the Freedom of not having guilt and shame.
I love that God's spirit and His power is helping me choose what I want Most over what I want now.
By faith, because of Christ's power in me, I am stronger than the wrong desires in me.
I am disciplined
I encourage you today to write these down, start thinking about them, and confess them until you believe them. Actually, even when you do believe them, keep confessing them! These affirmations truly can transform your life!
I usually recommend having this sheet printed out on some paper and placing it where you can see it every day!
Me and my hubby have it in our bathroom, so that we can speak them to ourselves in the mirror each morning and each night!
Tell me in the comments below, what is your favorite affirmation listed above?
Blessings,
Ruth Verbree